Calvin Klein Home Ellipse flatware: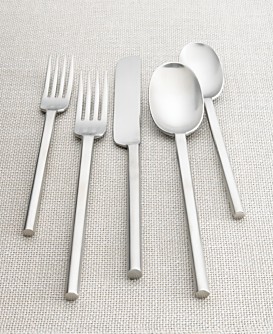 I love the style of pretty much anything made by Calvin Klein— it's minimal, refined, elegant and sleek. So of course I love this new
stainless steel flatware design
. It is a softer take on
Iittala's 1997 Artik flatware
, which was done by the Finnish duo
Laura Partanen and Arto Kankkunen
. And it's a good $10-$20 cheaper per 5-piece set.